Outlook Changes Server Names Automatically
You might find from a recent update that Outlook changes server names automatically without any action on your part. This has been reported in the last 2 weeks from a customer that was using a simple POP/IMAP service. They reported a specific server name was changed to their own domain name on several occasions. If you are subscribed to any email hosting service we offer, you may be affected.
In order to solve this problem, a workaround is provided below.
https://support.microsoft.com/en-us/topic/how-to-disable-simplified-account-creation-in-outlook-2016-outlook-2019-and-outlook-for-office-365-662bf4f8-c357-dbc8-53b3-ff8f445e8247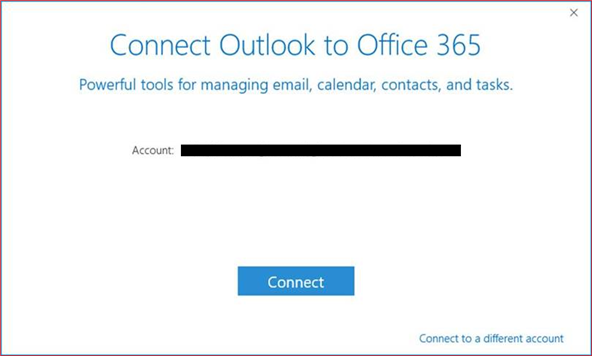 Steps to fix the servers changing automatically
Exit Outlook.
Start Registry Editor. To do this, use one of the following procedures, as appropriate for your version of Windows.

Windows 10, Windows 8.1 and Windows 8: Press Windows Key + R to open the Run dialog box. Type regedit.exe, and then click OK.
Windows 7: Click Start, type regedit.exe in the search box, and then press Enter.

In Registry Editor, locate and then click the user settings subkey in the registry:

HKEY_CURRENT_USER\SOFTWARE\Microsoft\Office\16.0\Outlook\setup

or the group policy subkey in the registry:
HKEY_CURRENT_USER\SOFTWARE\Policies\Microsoft\Office\16.0\Outlook\setup
Point to New on the Edit menu and then DWORD (32-bit) Value.
Type DisableOffice365SimplifiedAccountCreation, and then press Enter.
Right-click DisableOffice365SimplifiedAccountCreation, and then select Modify.
In the Value data box, type 1, and then click OK.
On the File menu, select Exit to exit Registry Editor.
About the Simplified Account Creation feature
The Simplified Account Creation feature was first introduced in Click-to-Run installations of Outlook, starting with version 16.0.6769.2015. You must be signed in to an Office 365 account to activate this feature.

To see the account that you used to sign in, select File, select Office Account, and then view your User Information.
From this, outlook changes server names automatically will stop and be fixed temporarily.
From the posts, version 16.0.6528.1011 is affected.
The fixed version is: 16.0.6568.2036.
Outlook Changes Server Names Automatically