ActiveSync Hosting
Hosting.ca's hosted ActiveSync service gives your staff instant, anywhere access to their email from any Windows Phone, iPhone, or Android device and many other Smartphones. ActiveSync's instant push technology keeps your employees' devices constantly synced and updated with the latest email, tasks, calendar, and contact entries. ActiveSync is included with all of our Exchange Hosting plans at no extra cost.
Exchange ActiveSync is a protocol which allows mobile devices to synchronize data with Exchange mailboxes. Synchronizing is a process of reconciling data between a device and the appropriate Exchange mailbox. The protocol synchronizes your mail, calendar, contacts, and tasks over the air with Microsoft Exchange Server. This connection can be done directly from the device using Wi-Fi or a cellular network.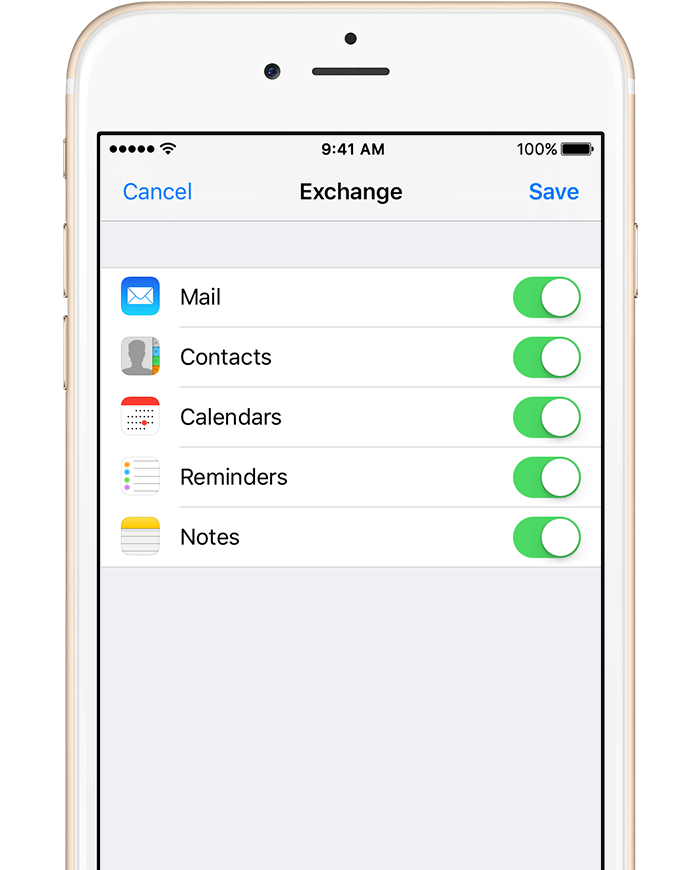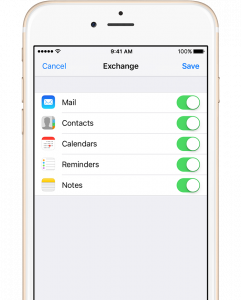 Hosted ActiveSync means that we manage the entire service for you from our Tier-4 datacenter. You pay just a low per-user monthly fee and we will take care of all setup, maintenance, updates, and patches.
If you ever lose your ActiveSync phone, we have a security feature that allows you to remotely erase the device and password protect it from any intruders. You also have access to this through Outlook Web Access.
ActiveSync Frequently Asked Questions
What types of data can be synchronized by using Exchange ActiveSync?

Exchange ActiveSync enables you to synchronize your e-mail messages, calendar, contacts, and tasks in your Exchange 2007 mailbox with a Windows Mobile powered device or Exchange ActiveSync compatible device. You cannot synchronize Microsoft Outlook Notes using Exchange ActiveSync.

What types of mobile devices can be used together with Exchange ActiveSync?

You can use the following mobile devices with Exchange ActiveSync: Windows Mobile 6.0, iOS, Android

Can I synchronize my e-mail messages, calendar, contact, and task information with my desktop by using Exchange ActiveSync?

Exchange ActiveSync is a server-side technology that lets Exchange ActiveSync-enabled devices synchronize mailbox items through a cellular connection without using a desktop computer, cradle, and desktop synchronization software.You can also synchronize your mobile device with the server that is running Exchange Server by using the desktop pass-through option that is present in all Windows Mobile powered devices. Desktop pass-through lets your cradled device use the desktop computer's Internet connection to connect to Exchange ActiveSync. You can then perform tasks such as surfing the Internet or downloading IMAP4 or Post Office Protocol version 3 (POP3) e-mail messages. The Windows Mobile Device Center in Windows Vista can also perform this same function.By default, desktop pass-through is enabled after Exchange ActiveSync creates a connection and a partnership between the device and the desktop computer. Desktop pass-through is enabled even if the desktop is locked or has a password to help protect it.

Can I synchronize other folders in addition to the Inbox?

After you synchronize the Inbox for the first time, you can select other folders in your mailbox for synchronization. You can configure synchronization of the Inbox and other folders by using Exchange ActiveSync on your desktop or mobile device. To select other folders for synchronization, navigate to your Outlook e-mail on your mobile device. Select the Menu option, and then the Tools option. Then select Manage Folders to display the following screen.