Adding DNS SRV in Plesk Panel
Login to plesk.
Go to Plesk > Domains > example.com > DNS Settings > SRV record.
Add SRV records. NOTE: Do not add an additional underscore "_" character at the beginning of the Service name or/and Protocol directives.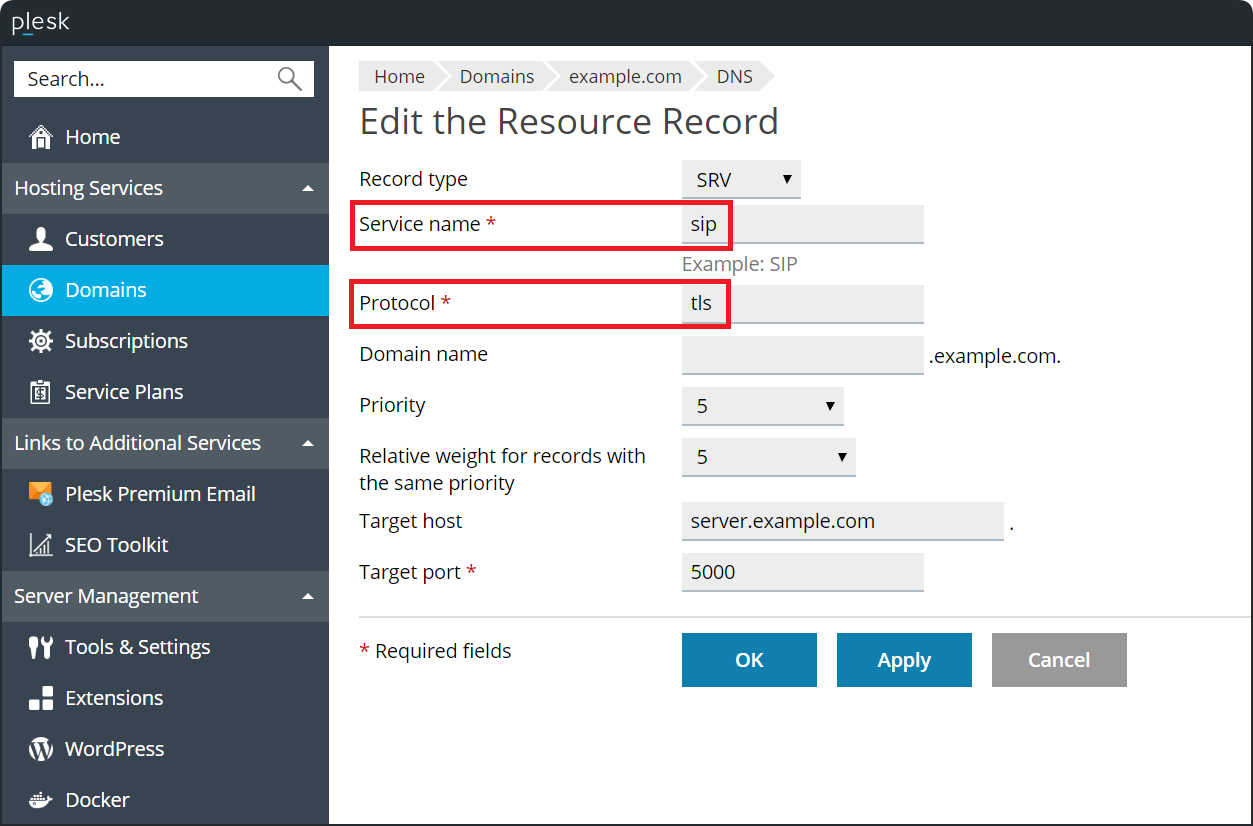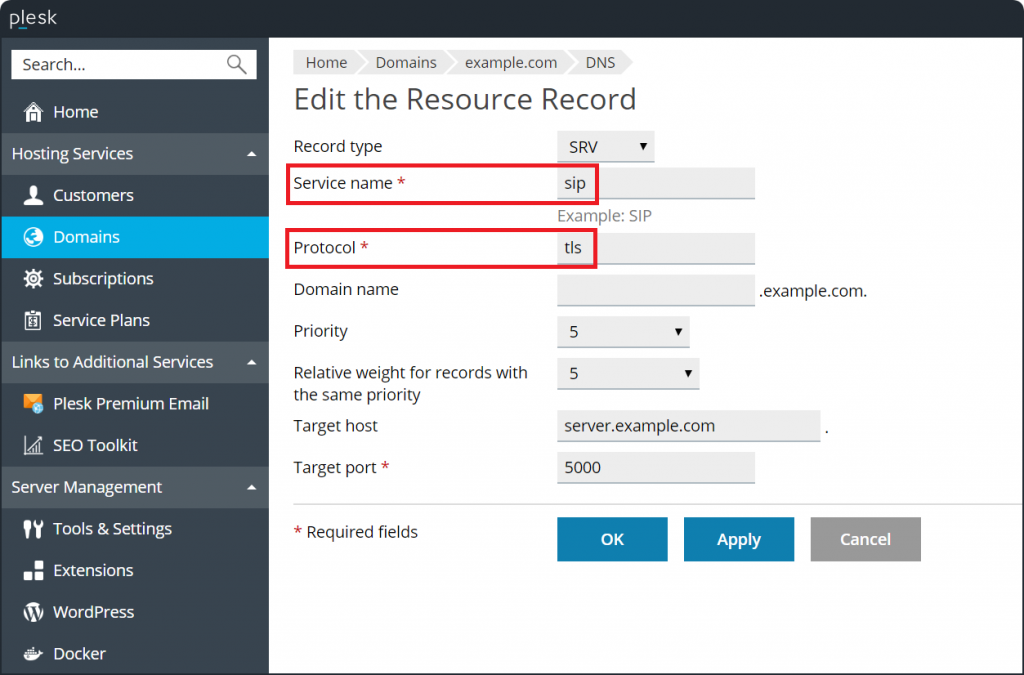 Save your changes by pressing the OK. Then confirm the changes at the top. This DNS SRV record is usually needed by special services like Hosted Exchange or special VOIP services. See our Exchange 2016 DNS settings here.