cPanel IMAP Setup
How to Configure Secure IMAP with TLS Encryption on cPanel Services.
Introduction:
This purpose of following documentation is to provide end users complete configuration steps in sending and receiving messages securely on cPanel services.
1. From Outlook, add a new account, and select "manual setup"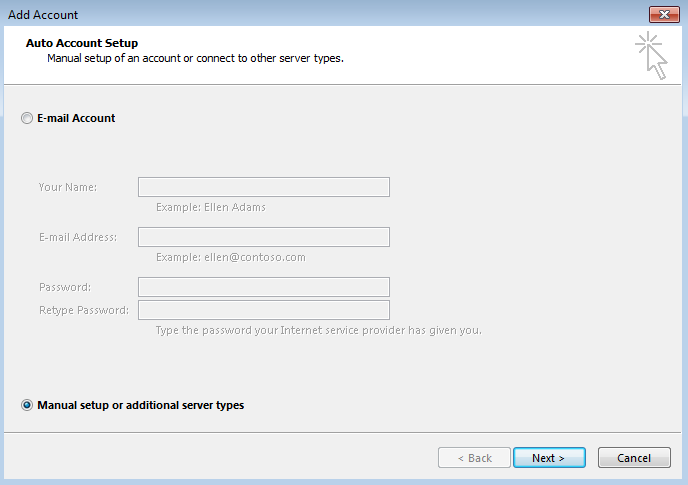 2. Select IMAP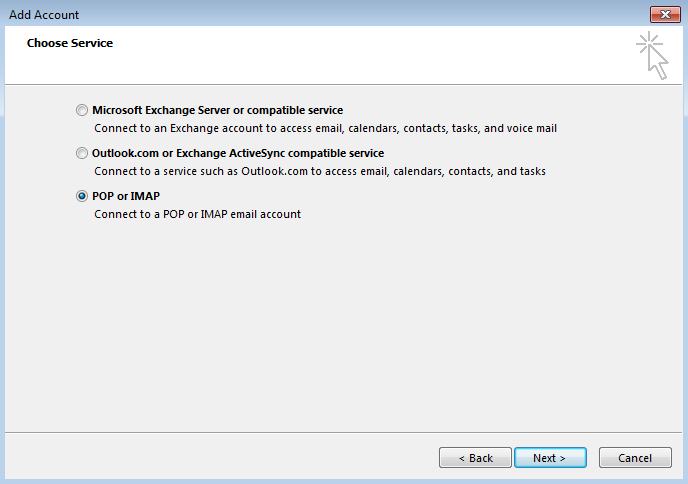 3. Enter in the mailbox details.
Your name: Your name
Email Address: Your full email address
Account Type: IMAP
Incoming Mail Server: cpanel1.hosting.ca
Outgoing Mail Server (SMTP): cpanel1.hosting.ca
The servers above are only an example. When you have signed up, the server details will be included in the email.
User Name: Your full email address
Password: Your mailbox password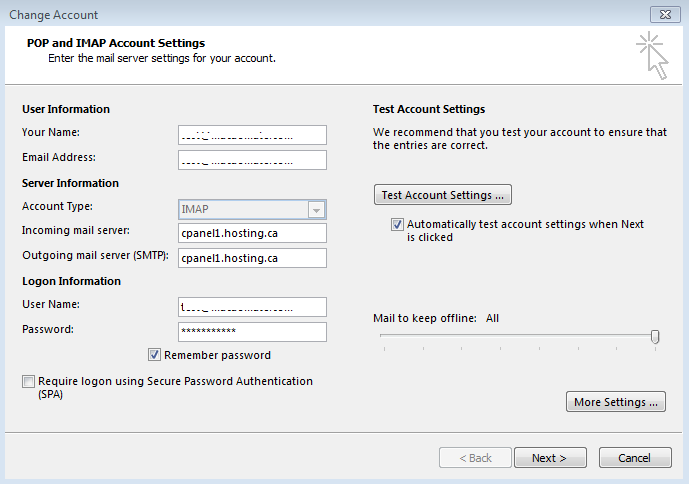 4. Select More Settings
5. Go to the "Outgoing Server" tab and make sure "My outgoing server (SMTP) requires authentication is CHECKED. Make sure "Use same settings as my incoming mail server" is also selected.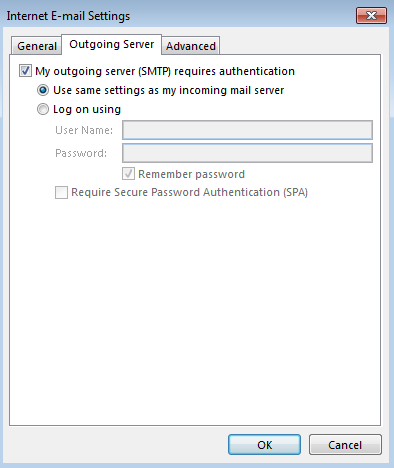 6. Choose the "Advanced" tab to enter in the secure IMAP ports.
Incoming server (IMAP) will stay on default 143. Make sure you select "TLS"
Outgoing server (SMTP) must be manually changed to 587 and the TLS dropdown box is on TLS. Press OK to save changes. You may also use outgoing port 465 and SSL.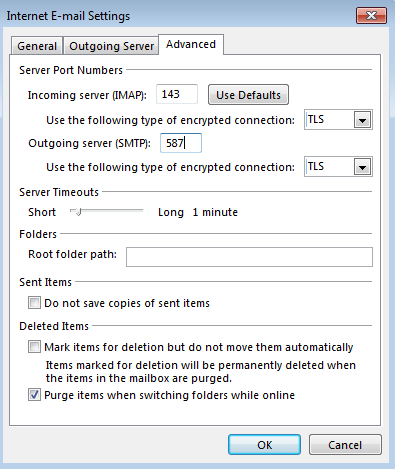 Select NEXT to save the email setup and Outlook may re-test the credentials you entered in.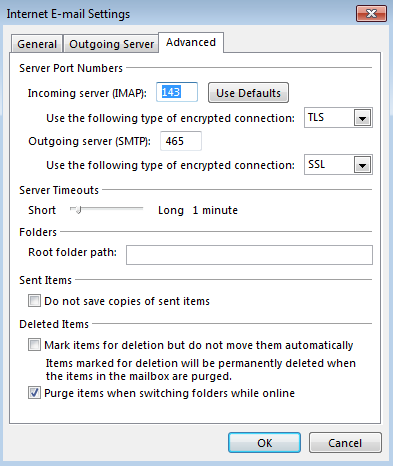 The above for SMTP is also acceptable.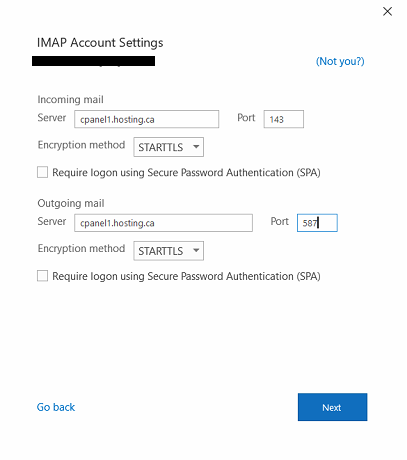 Another variant of Outlook 2016 from Office 365.