Exchange 2016/2019 and iOS11 setup
How to setup Exchange 2016 on any iOS11 Device
iOS11 pretty much broke the way autodiscover works, and you'll need to configure the account manually for the time being until we have tested and waited for iOS fixes.
Introduction:
This purpose of following documentation is to provide end users complete configuration steps in setting up an iPad (iOS 11) with Exchange 2016 or 2019. So here are the instructions on how to get this working and setup properly.
Requirements:
An Exchange 2016 or 2019 mailbox setup in the panel with ActiveSync enabled. Please verify that your mailbox password is correct by logging into OWA 2016.
Steps:
From the home screen, select the Settings
Scroll down and select Passwords & Accounts on the left and choose Add Account option on the right. Select the Exchange icon.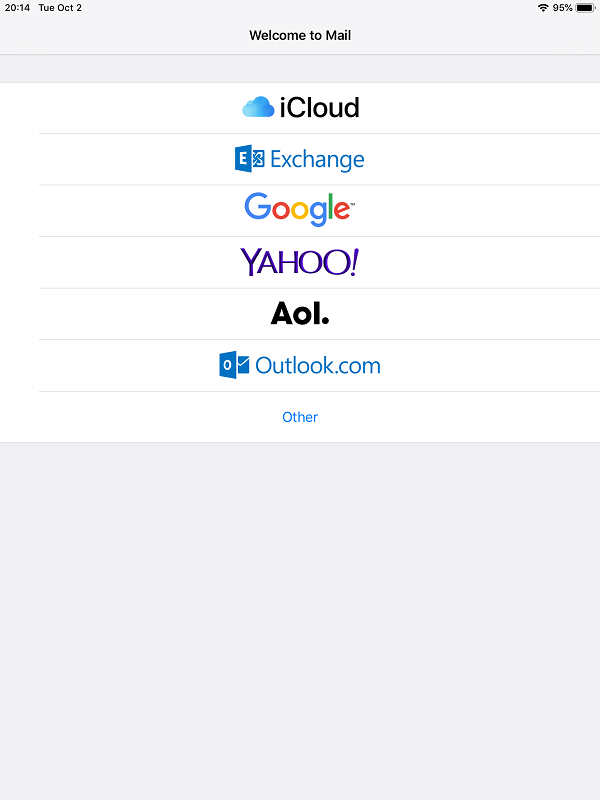 Enter in your full email address, and an optional description. Select next to continue.

Because iOS11 it will ask you to sign in or configure manually. Choose either option, as you will be prompted to enter in the details manually. Select Sign In.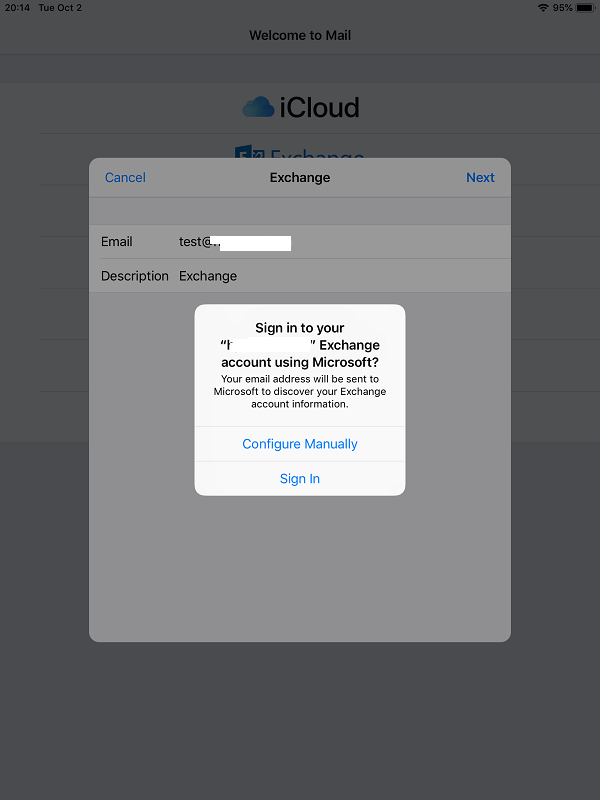 5. Enter in your email password and select Next.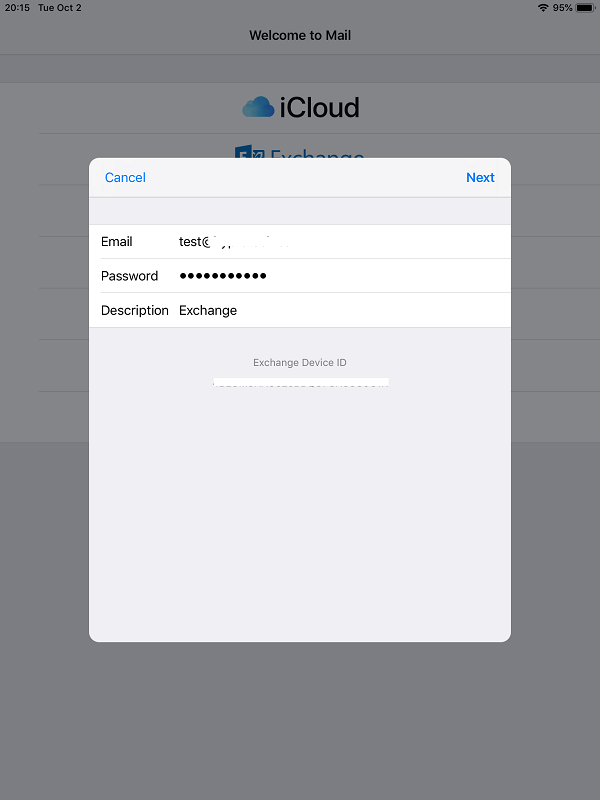 6. Select continue.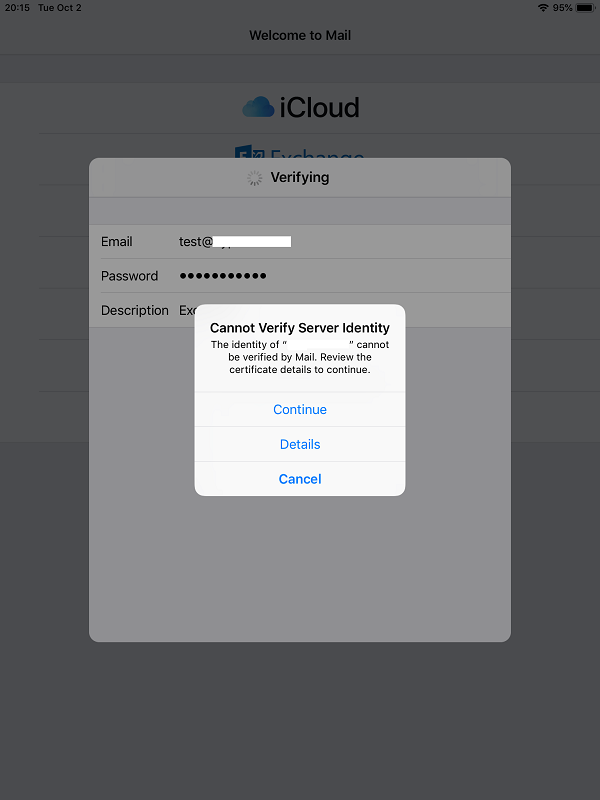 7. Confirm the FULL email address is entered in the Email portion as well as the Username section. The Server name as "mail.canadawidehostingservices.ca". And an optional description. If you are on an Exchange 2019 plan, the server name will be: "exchange.hosting.ca"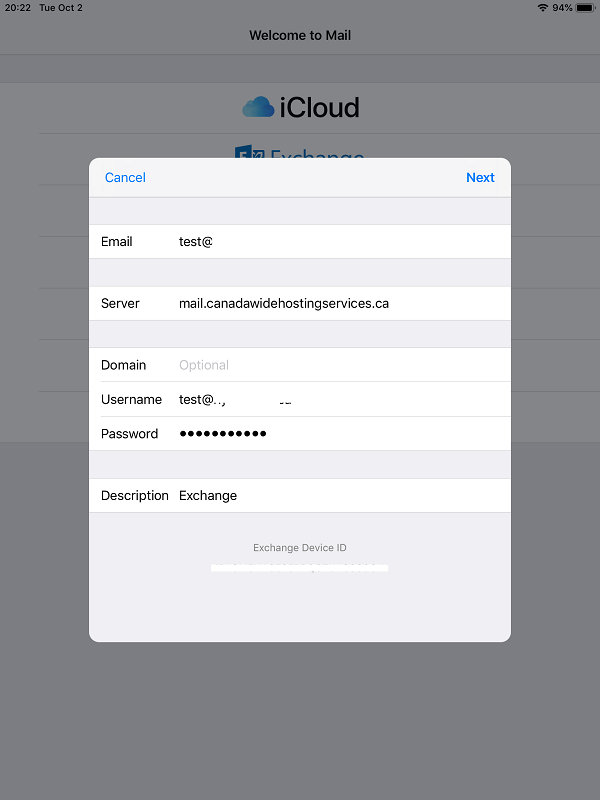 8. After verifying the mailbox details, you will be able to select the items to sync. Select Save to save your new exchange account to the device.