Exchange Mailbox Migration
Our online mailbox migration tool is available to transfer to our Exchange services using IMAP protocol. Create a support ticket so we can configure an account for you.
Requirements:
Make sure IMAP is enabled on the source server side.
You will need to know the mail server hostname/address.
Mailbox is created on the target side (at hosting.ca)
Adding a Mailbox
Mailboxes of respective mail domains can be migrated across different messaging platforms with the Mailbox Migration tool. Mailboxes should be added to mail domains before migration. Only after they are added and verified, the syncing process can initiate.
Step 1.
To add a mailbox, click +Add from the top menu and then +Add Mailbox. Select the affiliated mail domain from the listed domains. To add a single mailbox, specify required details to proceed. In case of adding bulk mailboxes, click Choose File and type/select path of CSV file to proceed.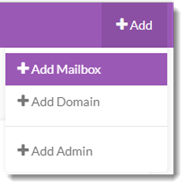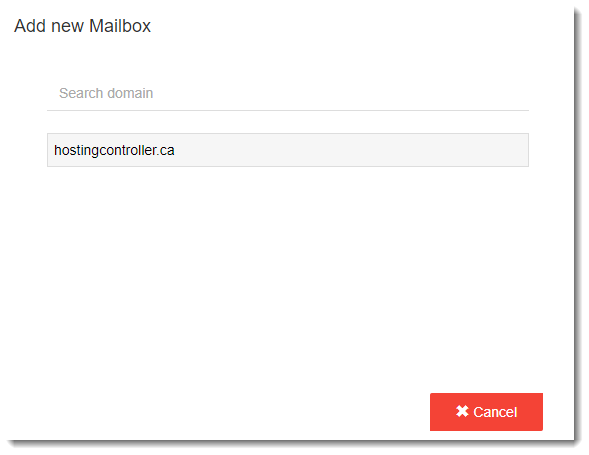 Step 2. Mailbox details. Mailbox Password: Source Mailbox passwords are required to be inserted in this field.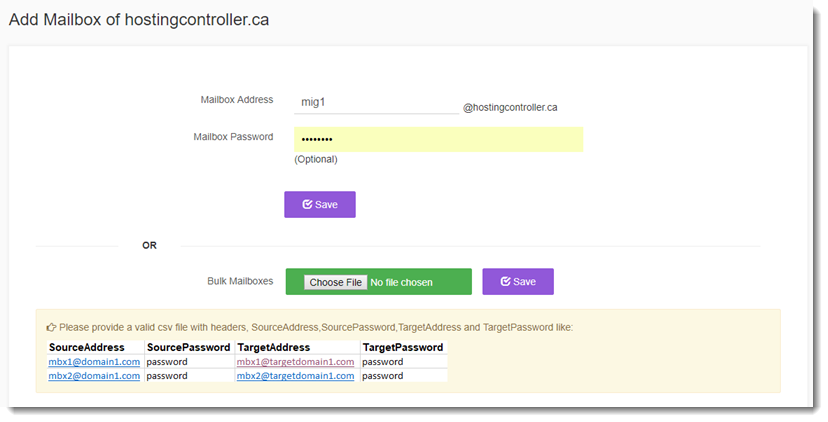 If the Domain Admins are aware of the source user Mailbox passwords, they may simply insert them while adding Mailboxes. If the password is correct, they would be directed to another screen for target Mailbox verification. If the password is incorrect, the migration tool will throw an error.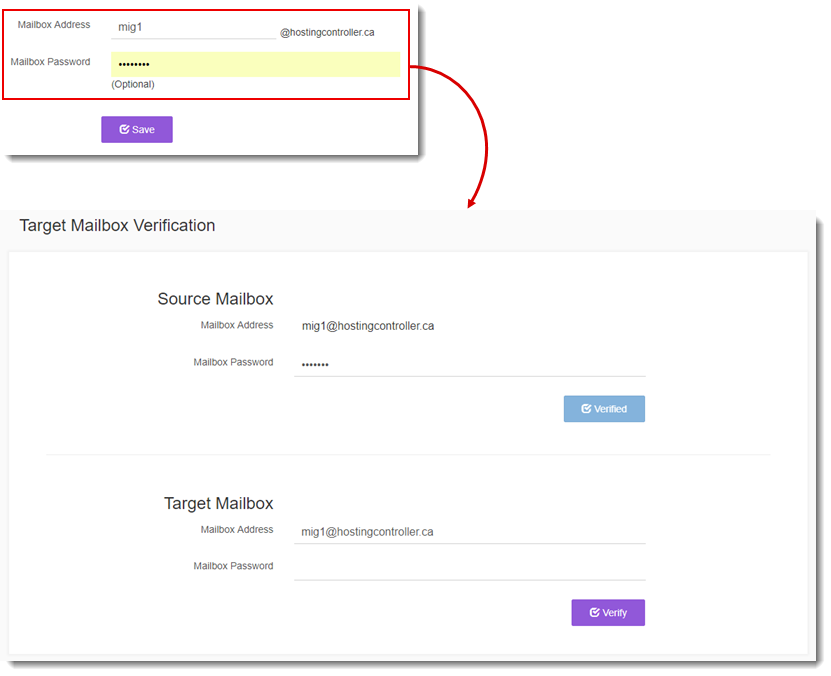 Bulk Mailbox Importing

Step 1. Download the sample csv file from clicking the link. Open it, and you will see the file open in Excel like below.

Source address = the original email address on the old server
Target address = the new email address on our server.
Please confirm that the credentials are correct or else the migration will not work.