Free SSL in Plesk Panel
We can use the free Let's Encrypt icon inside of the Plesk Panel to add SSL to your website for free.
Login to your Plesk Panel. And select the "Let's Encrypt" icon.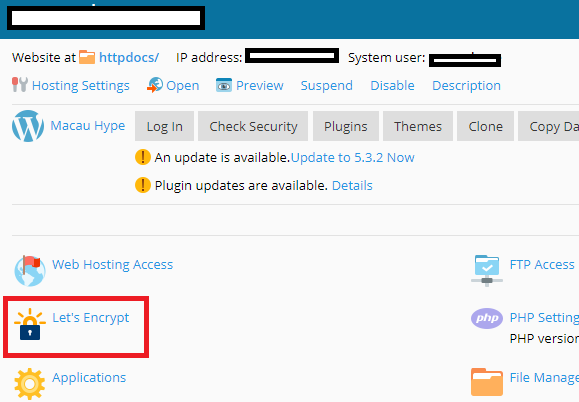 Then fill our your email address and make sure all check boxes are checked. Select the "renew" button to complete the process.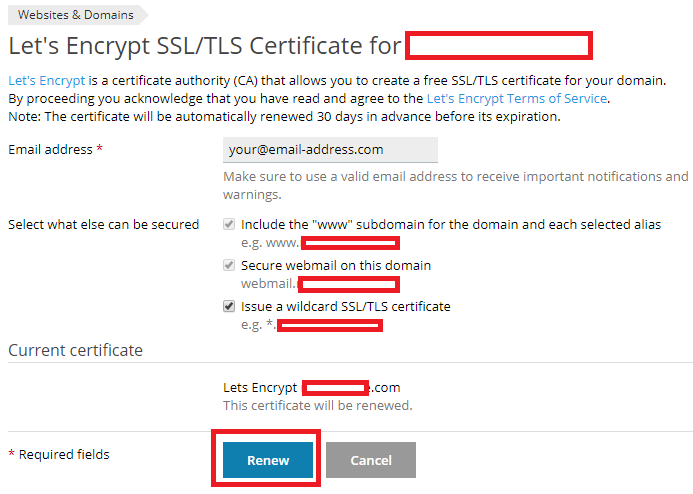 It will want to add a DNS entry for Let's Encrypt servers to verify the domain name is valid. Select "Continue" to proceed.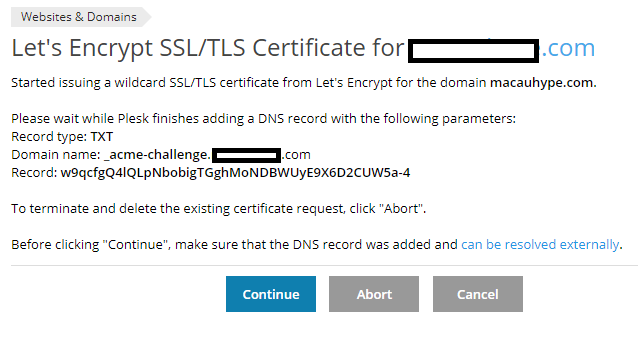 After it's done, the domain will be secure after a short time.