Launch Online Grant Program for BC Businesses
The Launch Online Grant Program for BC Businesses grants up to $7,500 per business to help cover the costs of launching or upgrading an online store or booking system during the pandemic. The BC government is investing an additional $30 million in the program in response to a high number of applicants.
See the official press release from the BC Government.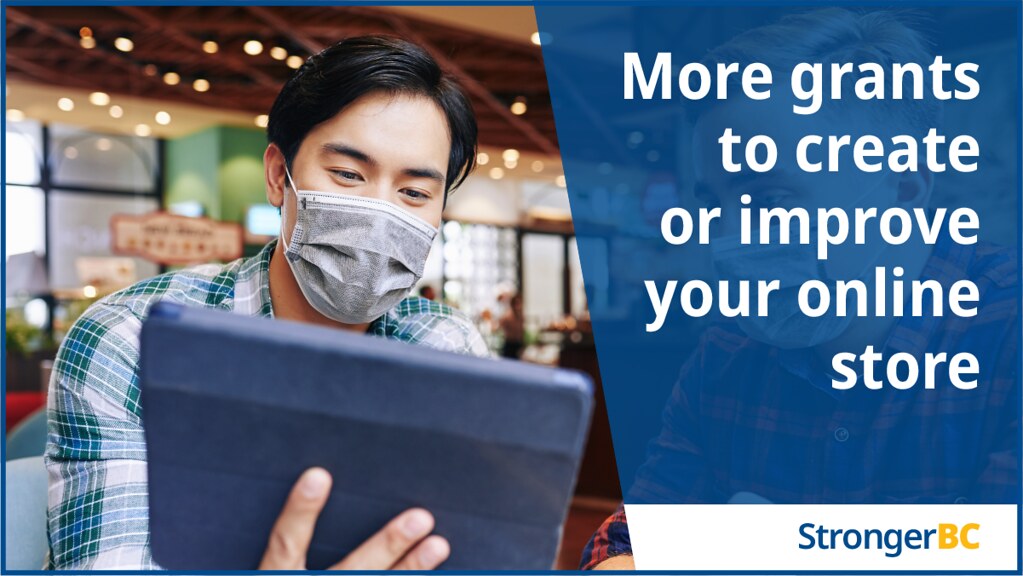 Launch Online Grant
The launch online program is based on a first come, first-served basis, until September 30th, 2021, or until all funds are distributed. Businesses that apply must be ready to start and finish their online shop or booking system within 12 weeks.
The BC government is encouraging building a better online presence to help businesses create online sales. Some key points:
30% of the funds will be available to Black, Indigenous and color-owned businesses
75% coverage up to $7500
Applies to companies without an online store or reservation system
Must be an active BC business and have filed taxes last year
Must use a local BC company to help build the online presence
Please see the program details here.
For more information, please contact us about the program.
Learn More:
For more information on the Launch Online Grant program, including the application process and eligibility, visit: www.launchonline.ca
For more information on StrongerBC, visit: https://strongerbc.gov.bc.ca/