Setup Mail on the iPhone
We've added this document to show how to setup mail on the iPhone. Simply follow the screenshots. These instructions were made from an Apple IOS 13.3.1 device.
This will be applicable to all of our email hosting and web hosting plans.
Click the Settings Icon
Select Passwords & Accounts
Select Add Account
Select Other
Select "Add Mail Account"
Enter in the details, name, email address, mailbox password and a description.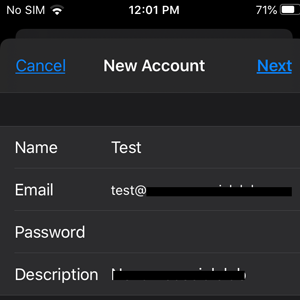 7. Select Next to go forward, it will ask you to enter in the server settings: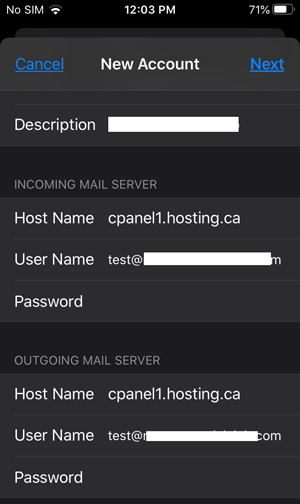 8. Enter in the details and select Next for it to verify your settings.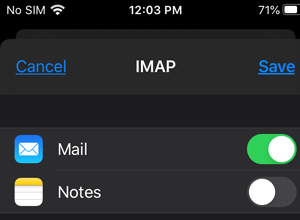 9. Go to the settings of the mailbox to check the SMTP server settings. Select the "cpanel1.hosting.ca" server and make sure its set to "On".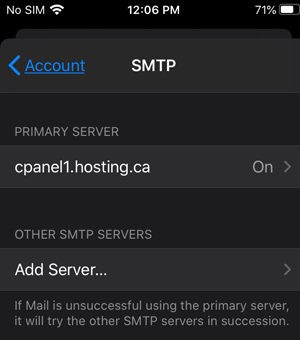 Make sure all settings are the same as the one above WITH SSL enabled and the server port as 587.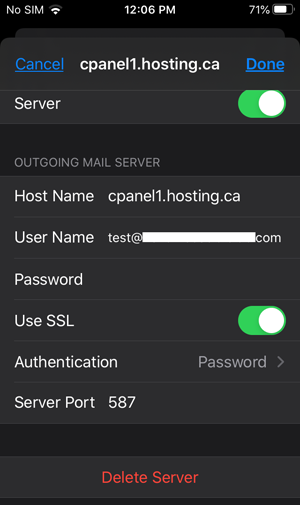 That's it! This is how you setup mail on the iPhone. Your mail should be syncing now.