Setup Plesk IMAP/POP on an Android Phone
Introduction:
This purpose of following documentation is to provide end users complete configuration steps in setting up an IMAP/POP account on an Android device. A Samsung S7 Edge was used in this setup example.
Requirements:
A compatible mailbox setup in our Plesk Linux environment.
Android Phone
Android Native Email App
We do not support single mailboxes running in both modes (IMAP and POP) at the same time.
Steps:
1. Select the Email application.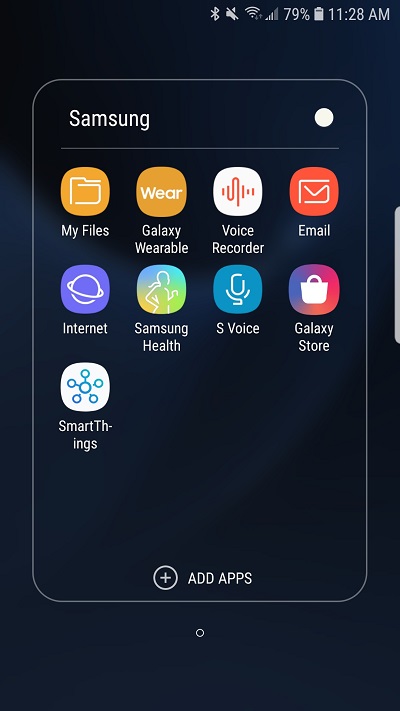 2. Enter in the email address and then password for the mailbox.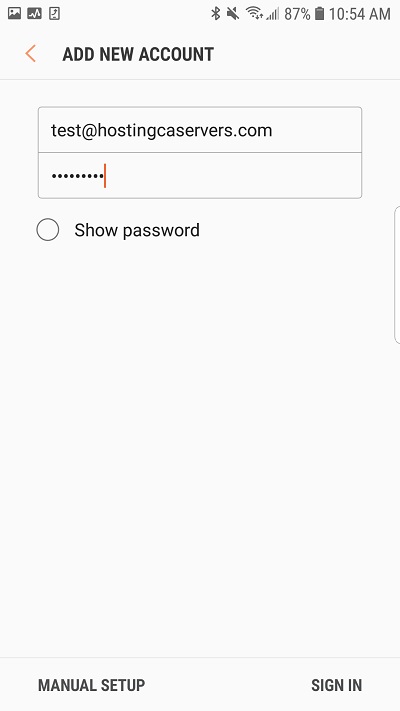 3. Select IMAP account or POP3 account as you wish.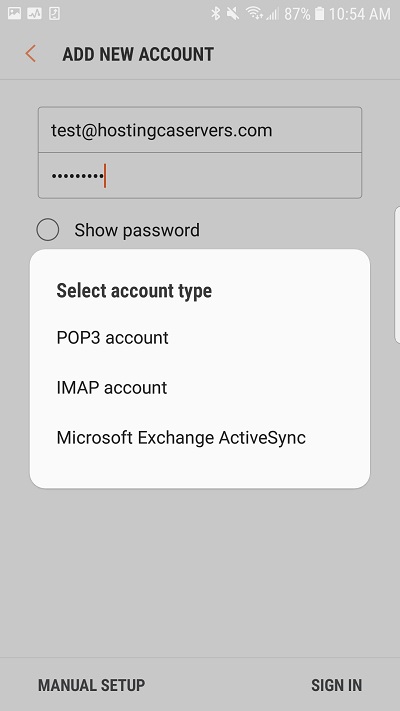 4. Verify the email server settings if it does not fill it out for you. Ensure that:
Email address: Full email address
Username: Full email address
Password: Email address password
If using IMAP:
IMAP server: node1.hosting.ca
Security type: TLS port 143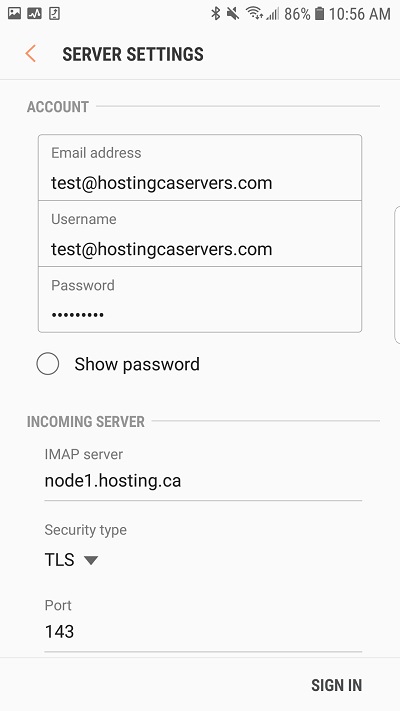 5. Verify outgoing server information.
SMTP server: node1.hosting.ca
Security Type: TLS port 587
Require authentication to send emails: ON
Username: Full email address
Password: The email address password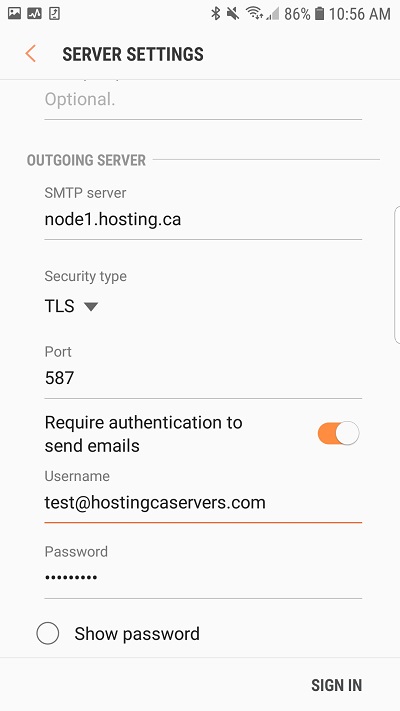 And select sign in when completed.
POP Configuration is essentially the same except for the step #4.
Security type: TLS on port 110 for POP