Setup Plesk IMAP/POP on the iPhone
Introduction:
This purpose of following documentation is to provide end users complete configuration steps in setting up an IMAP/POP account on the iPhone (iOS 12.1.4). An iPhone 6s Plus was used in this setup example.
Requirements:
A compatible mailbox setup in our Plesk Linux environment. We do not support single mailboxes running in both modes (IMAP and POP) at the same time.
Steps:
1. From the home screen, select the Settings icon.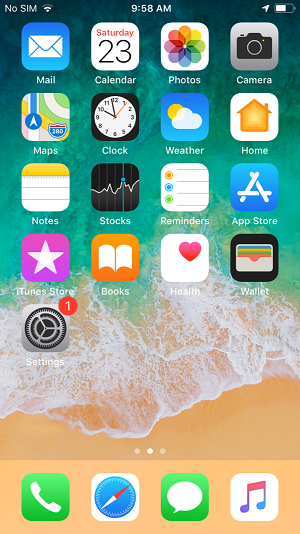 2. Select Passwords & Accounts. Then select "Add Account…"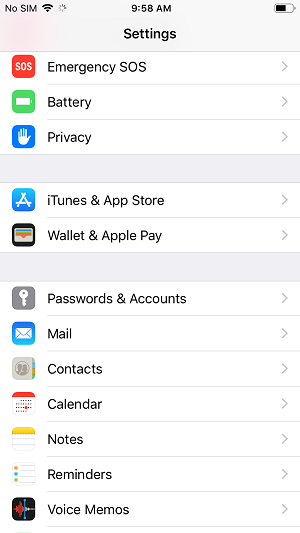 3. Select Other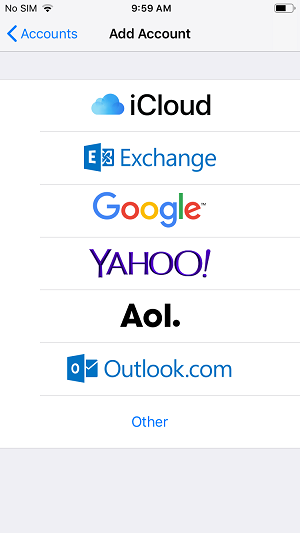 4. Select "Add Mail Account" from the top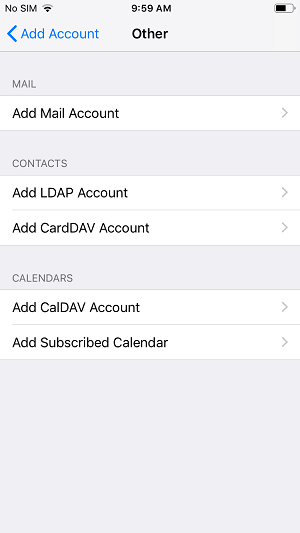 5. Enter in the details of your mailbox. Select Next when complete.
Name = Name of the mailbox
Email = Your FULL email address
Password = Mailbox password
Description = Description of your mailbox on the phone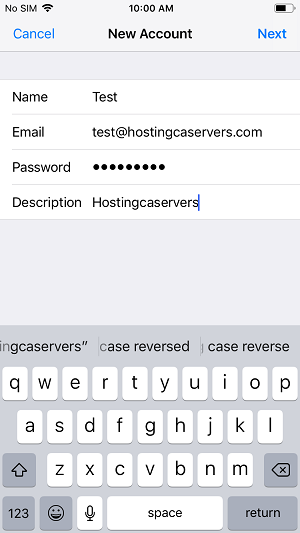 6. The server may or may not detect the incoming and outgoing server settings. In this case, make sure you enter in the correct incoming and outgoing mail server. This is usually the same. In this example, it is "node1.hosting.ca".
Name = Description on the phone
User Name = Your FULL email address
Password = Mailbox password
Host Name = node1.hosting.ca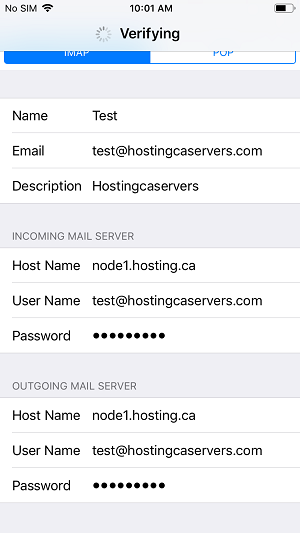 7. After verifying the mailbox details, you will be able to select the items to sync. Select Save to save your new IMAP account to the phone.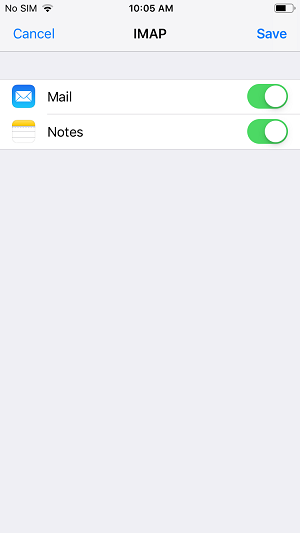 Viewing Account Settings
To view your SMTP settings, select your mailbox and select the IMAP account. Then select the SMTP option below to see the details.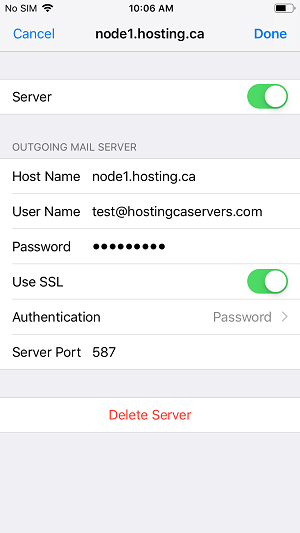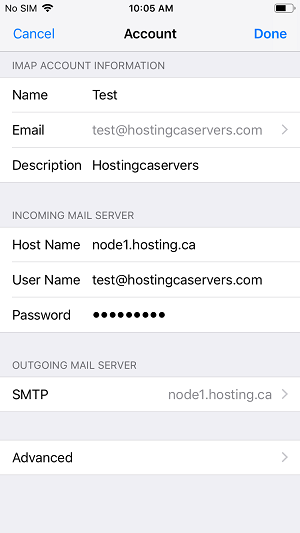 POP Setup is essentially the same as it will automatically configure the incoming POP ports on SSL port 995.