How to configure Activesync with an Android device Exchange 2016
Introduction:
The purpose of this documentation is to provide end users complete configuration steps in activating an Android powered device with our Hosted Exchange 2016 email services. In this example, a Samsung S6 plus was used.
Prerequisites:
Android Device
Subscribed to a Hosted Exchange 2016 account
ActiveSync enabled on the mailbox
Steps:
From the settings menu, choose the accounts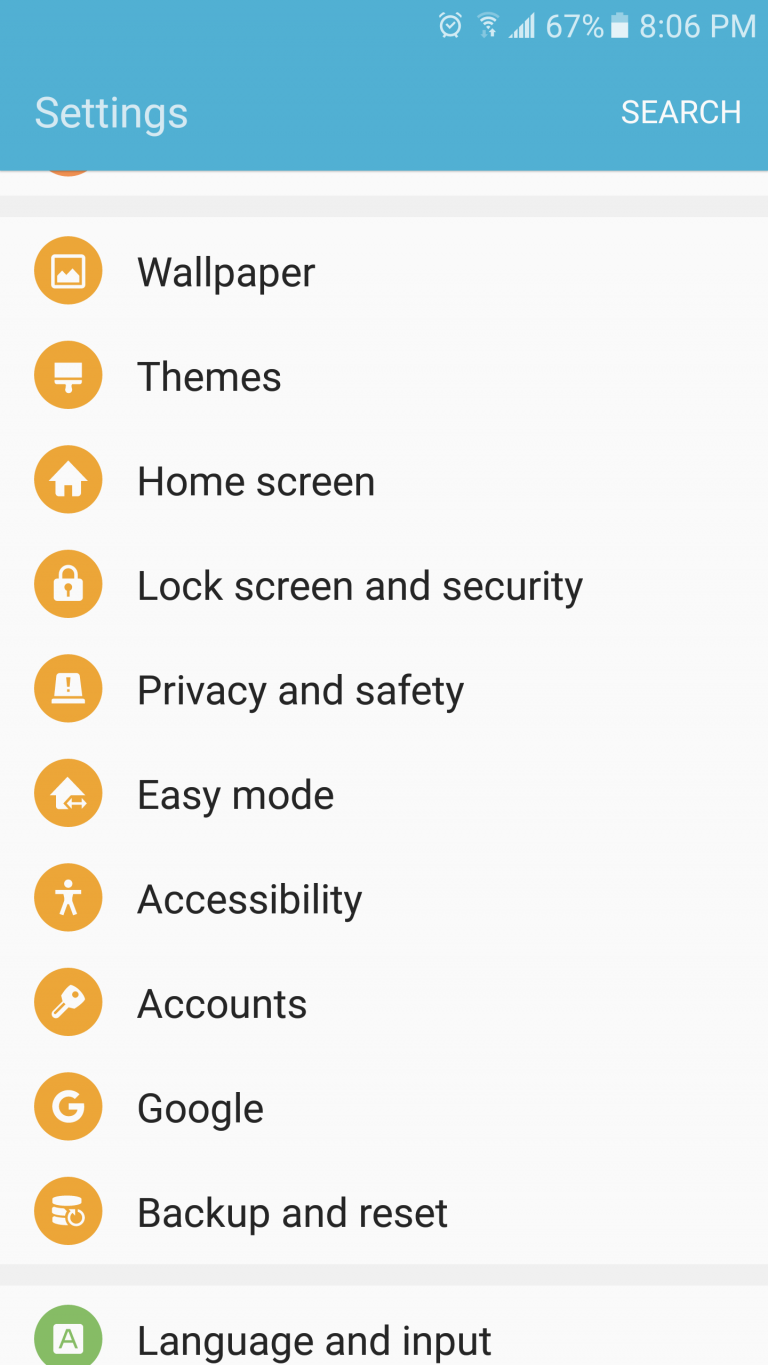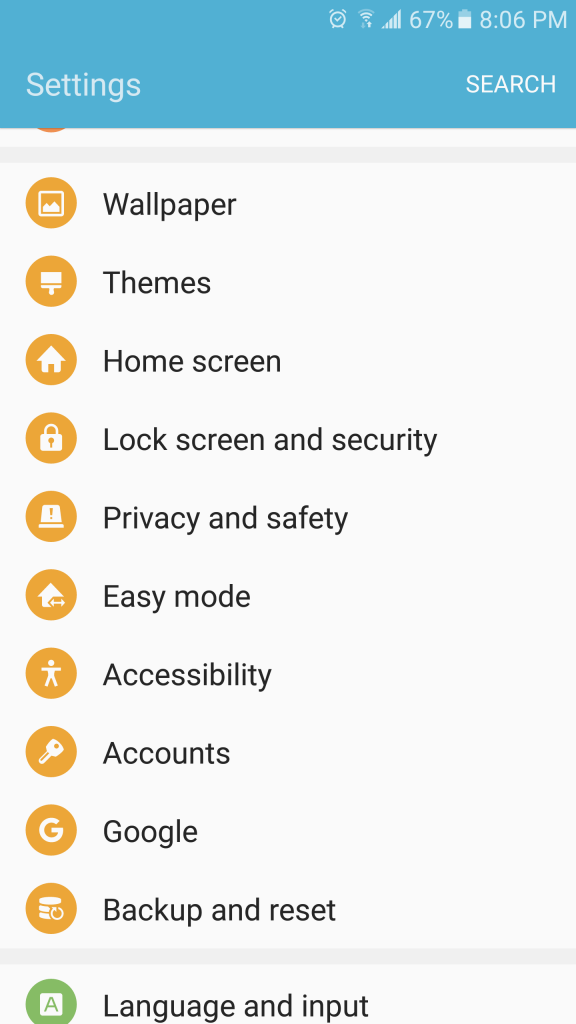 Select "+ Add account" at the bottom.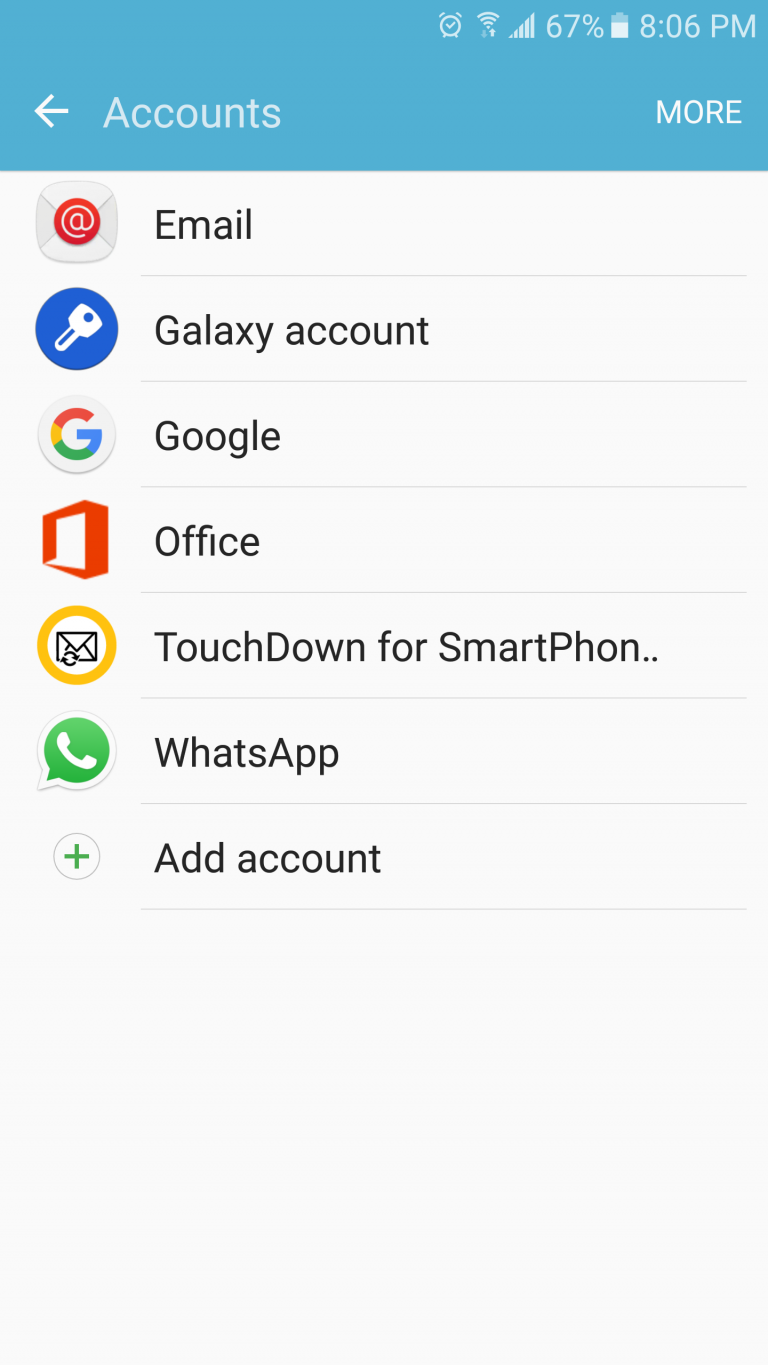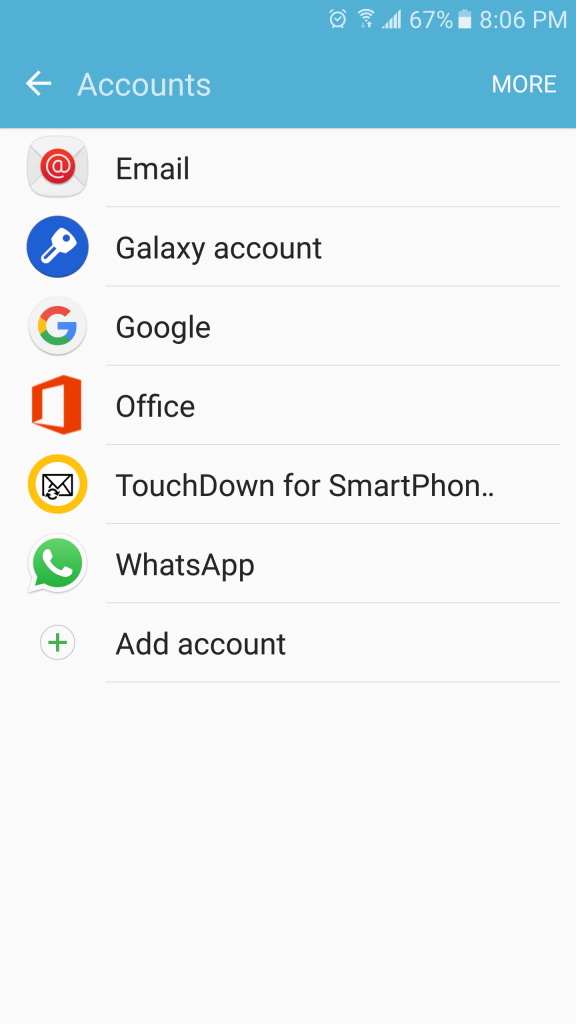 Select Microsoft Exchange Activesync.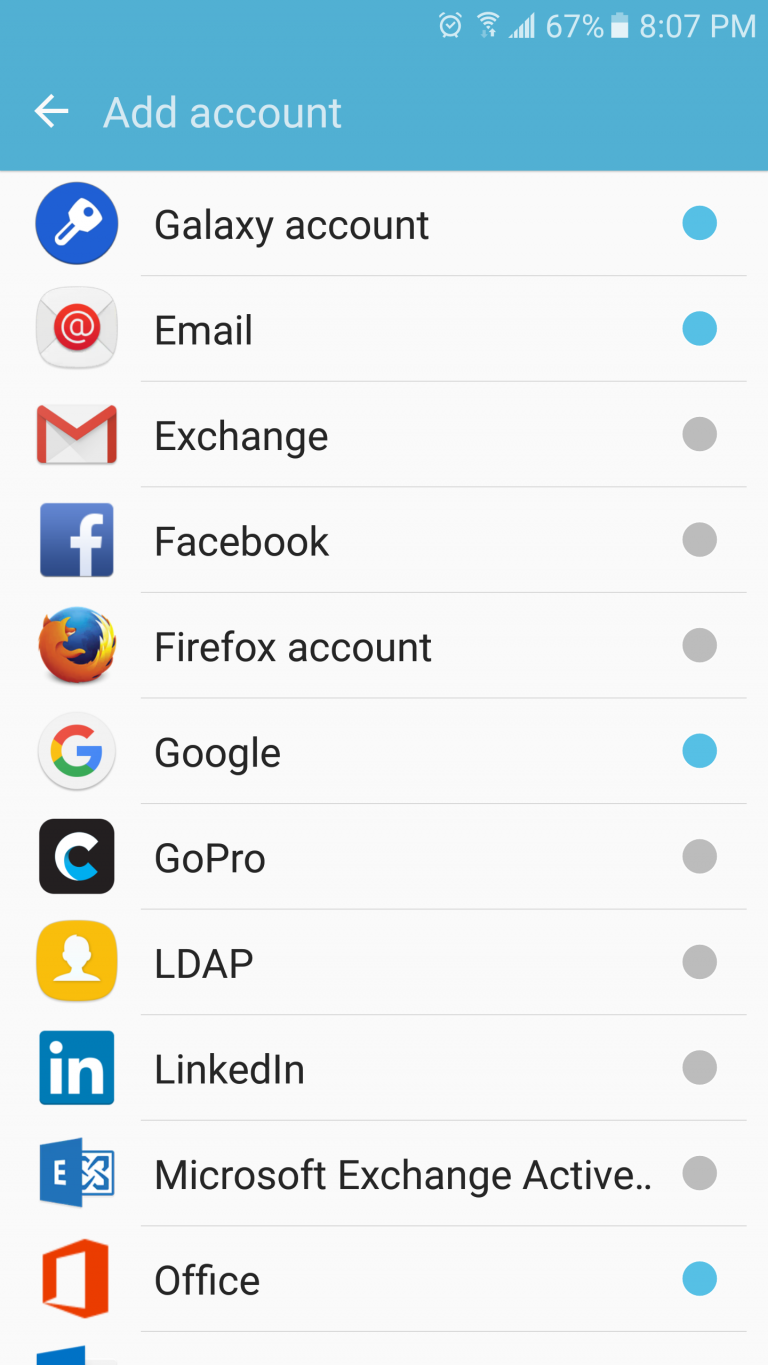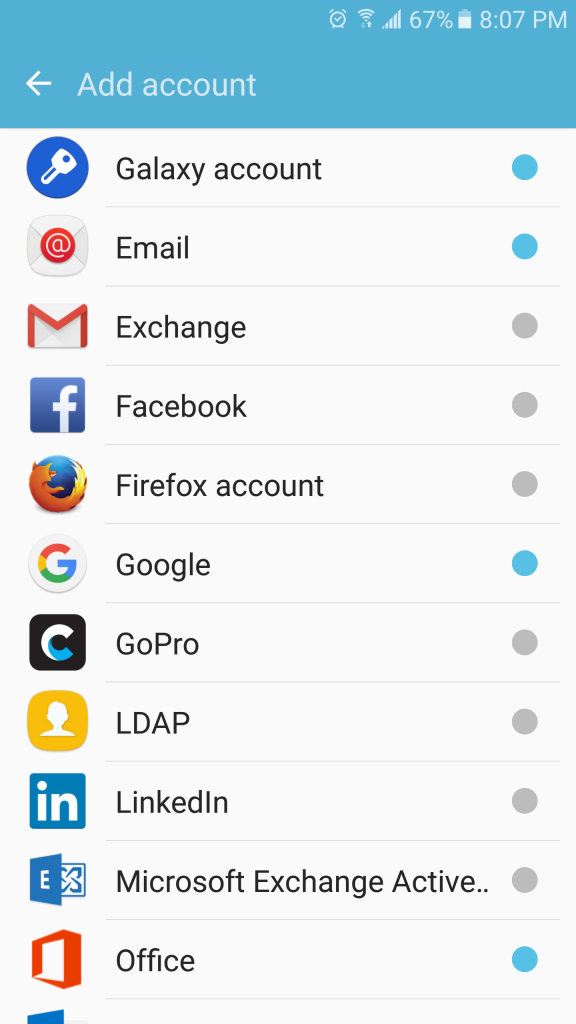 Enter in your FULL email address and mailbox password.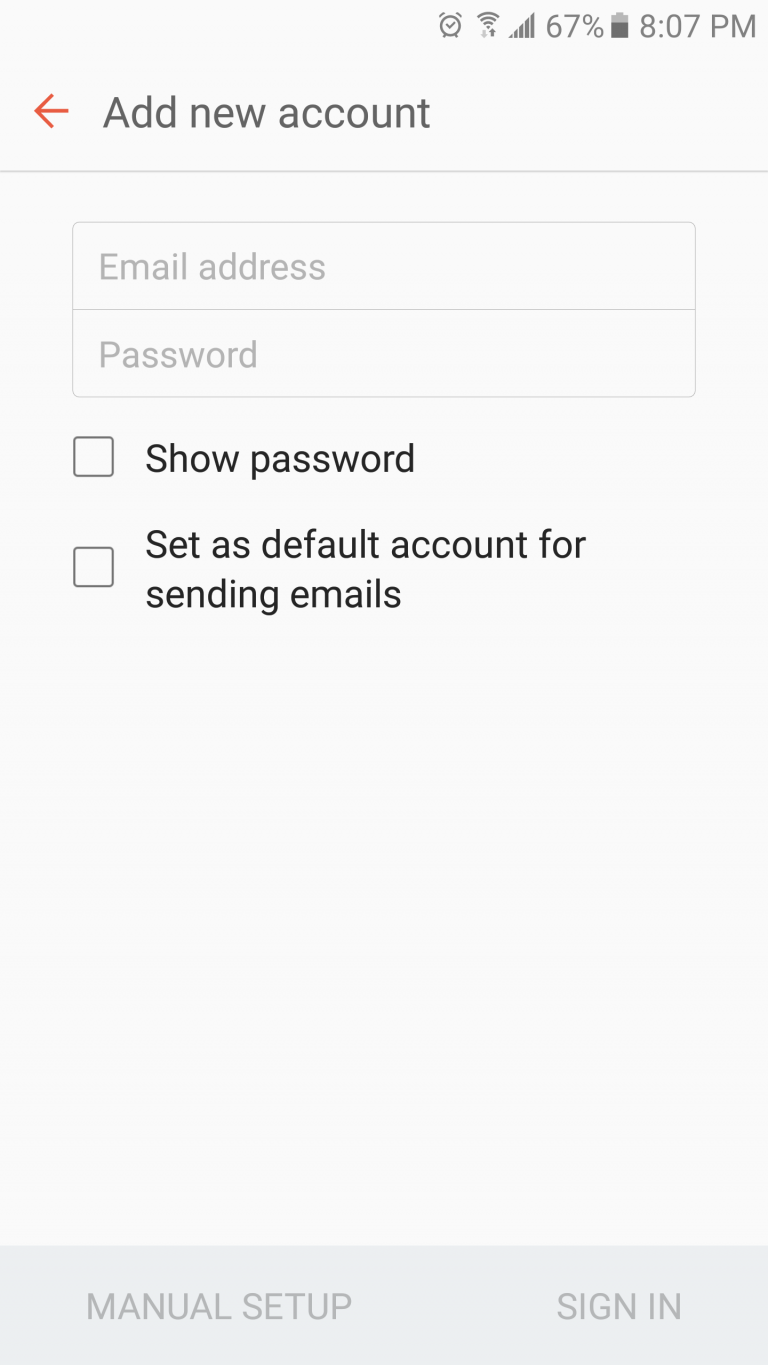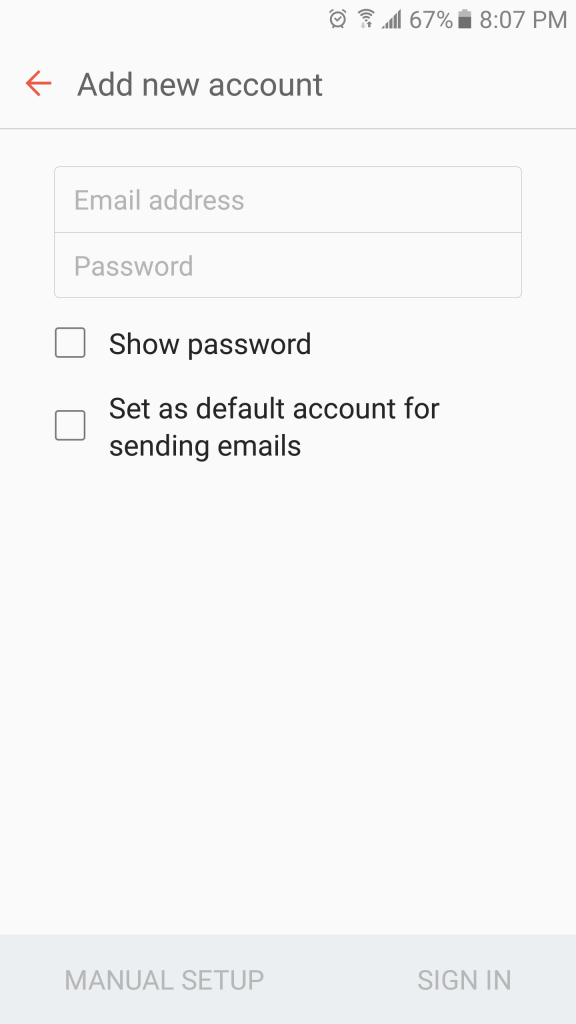 It will try to setup automatically…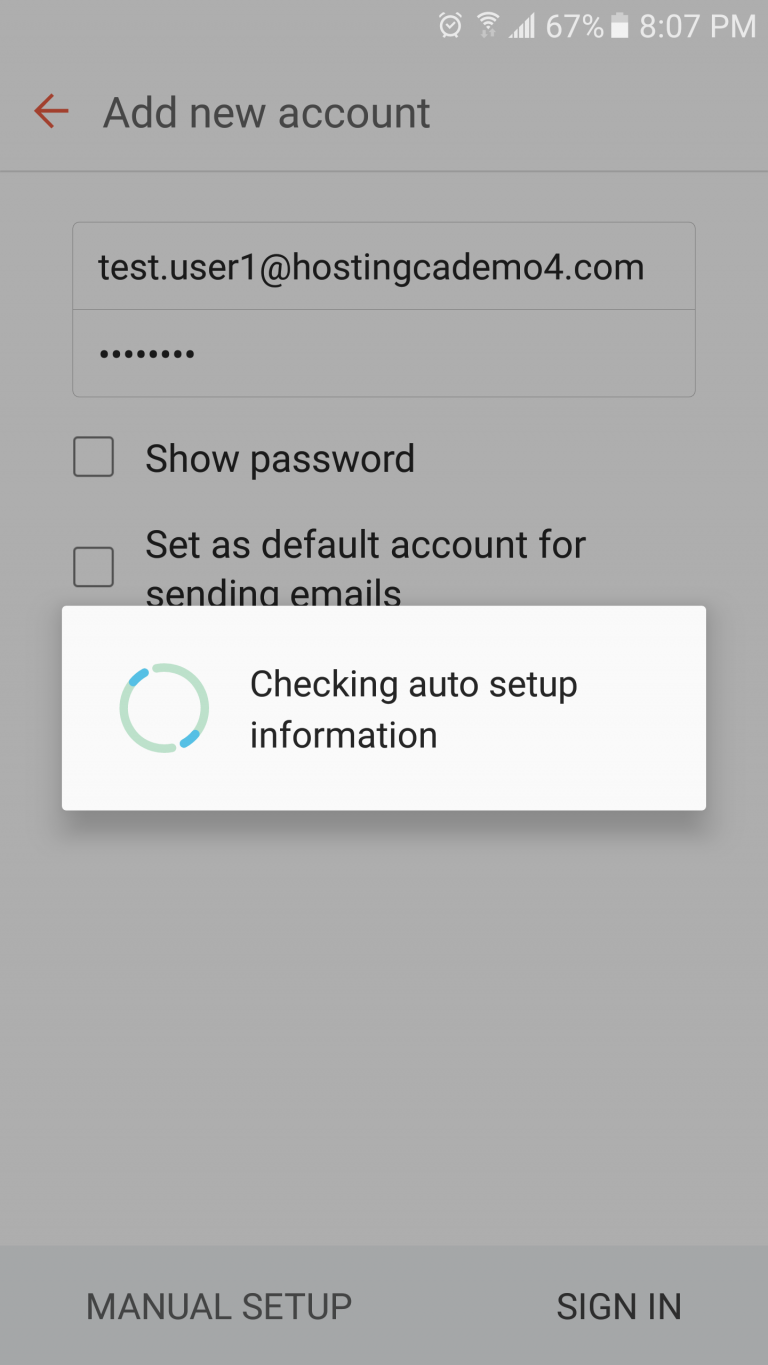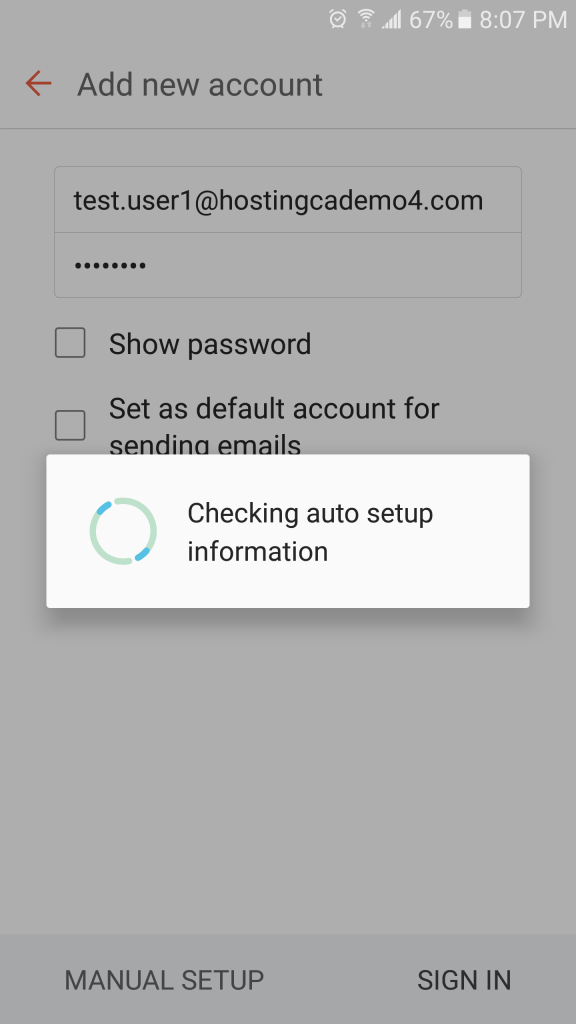 If it doesn't. You can confirm the settings. Enter your email address , password and exchange server settings. Make sure the Exchange server name is "mail.canadawidehostingservices.ca".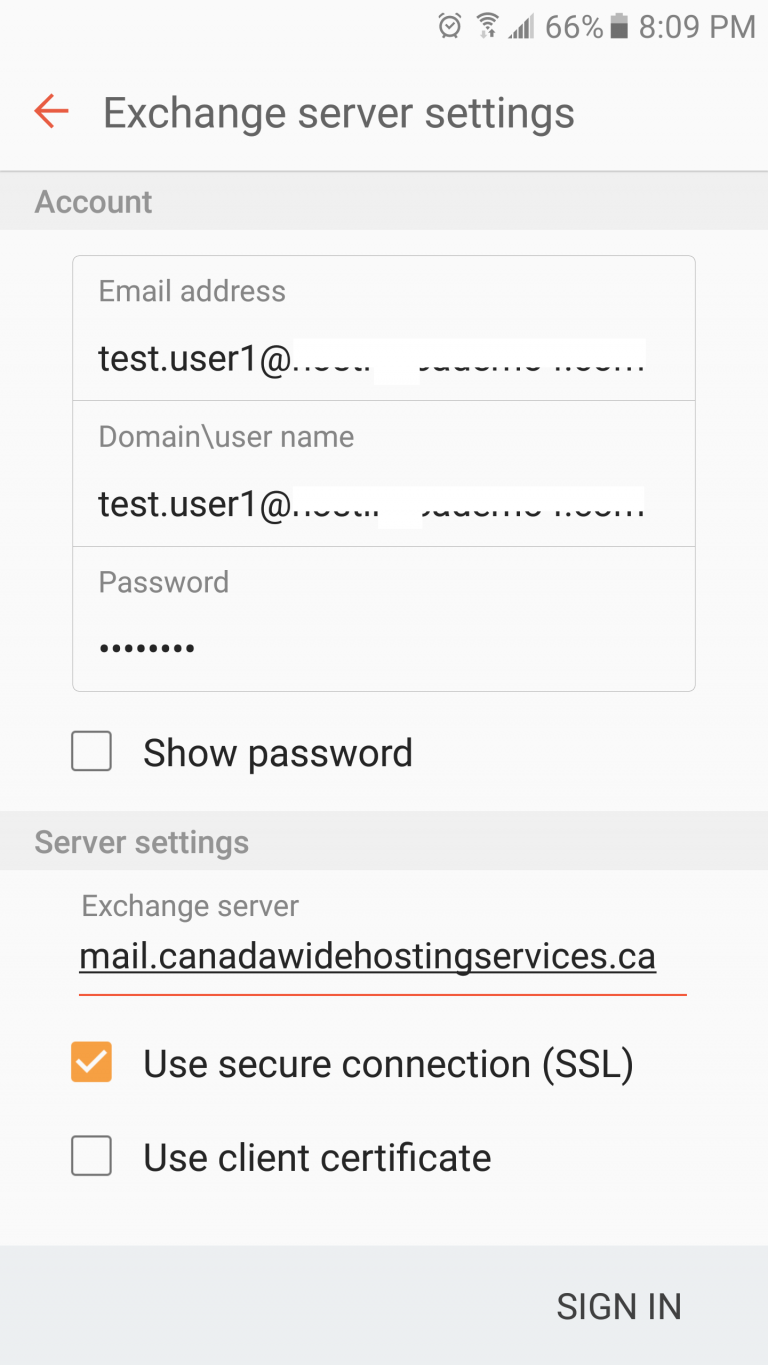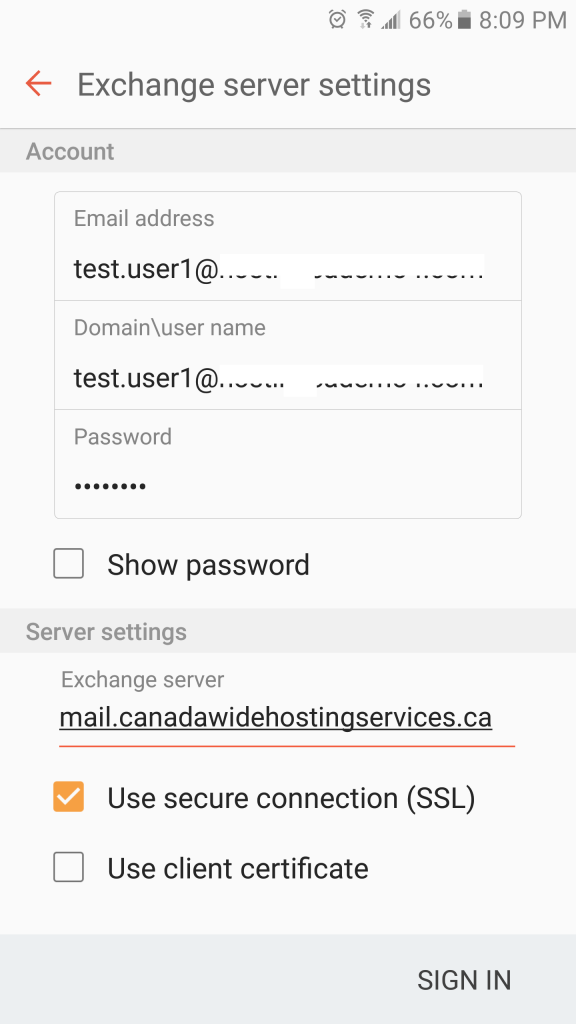 Accept the security warning note. Press CONTINUE to go to the next step.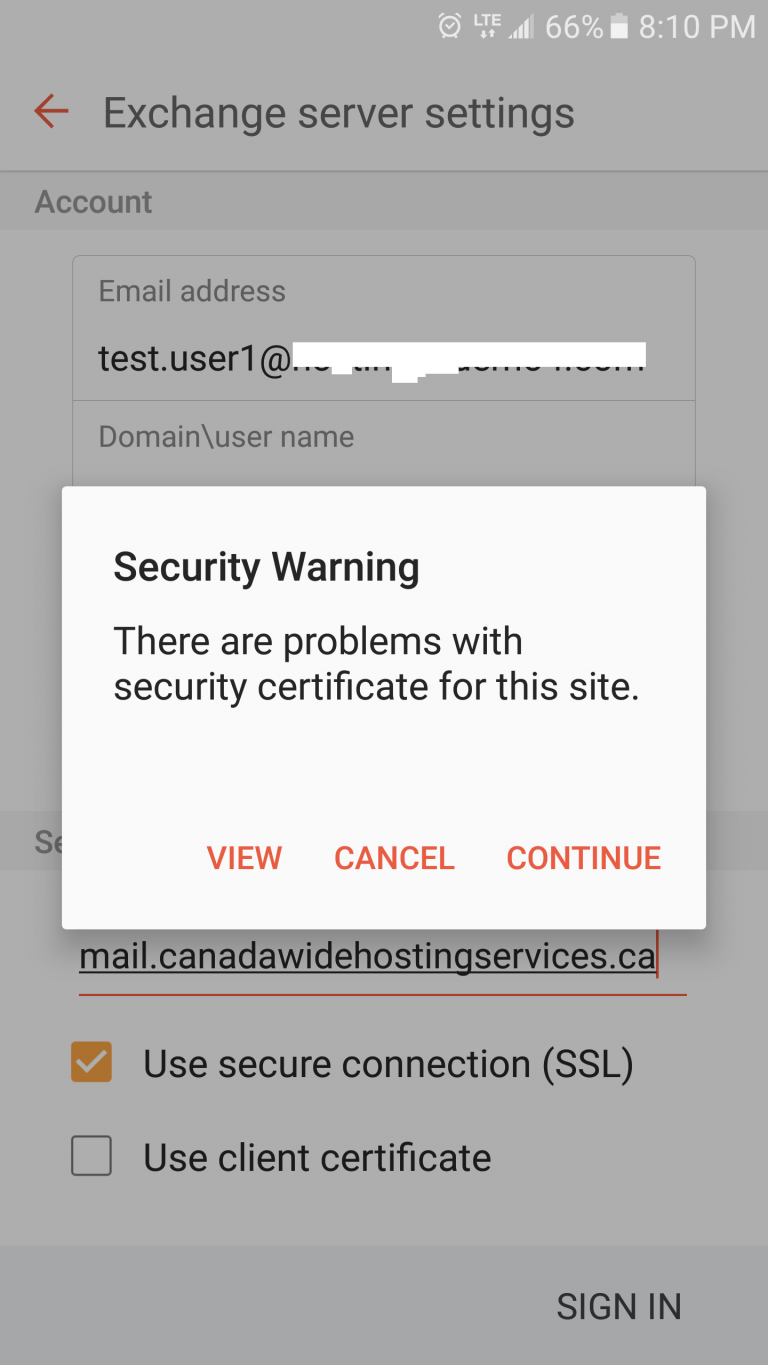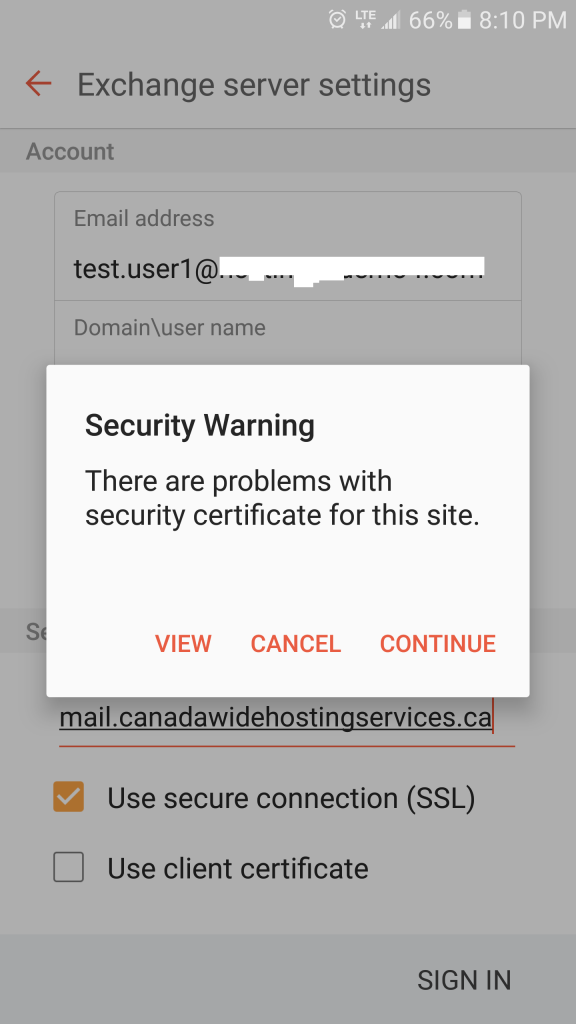 Accept the remote security admin note. Select OK to continue.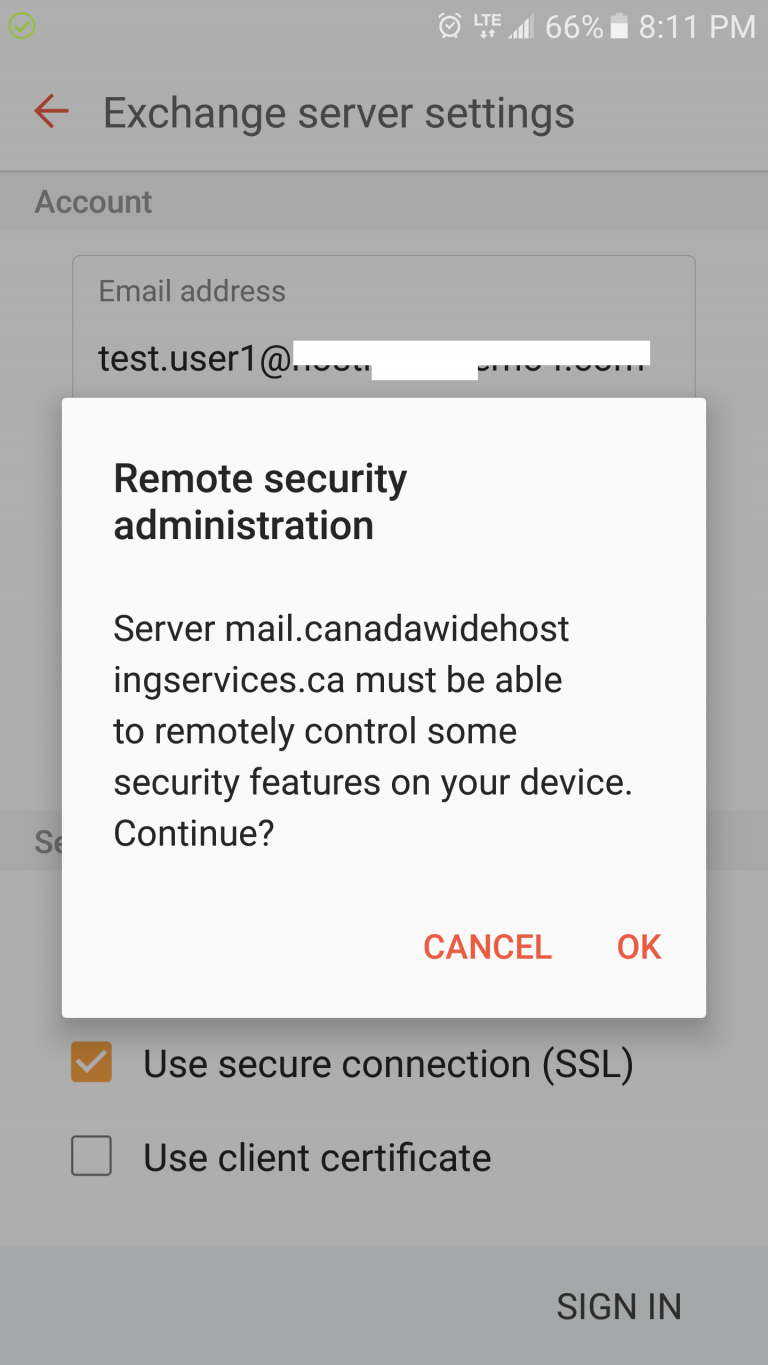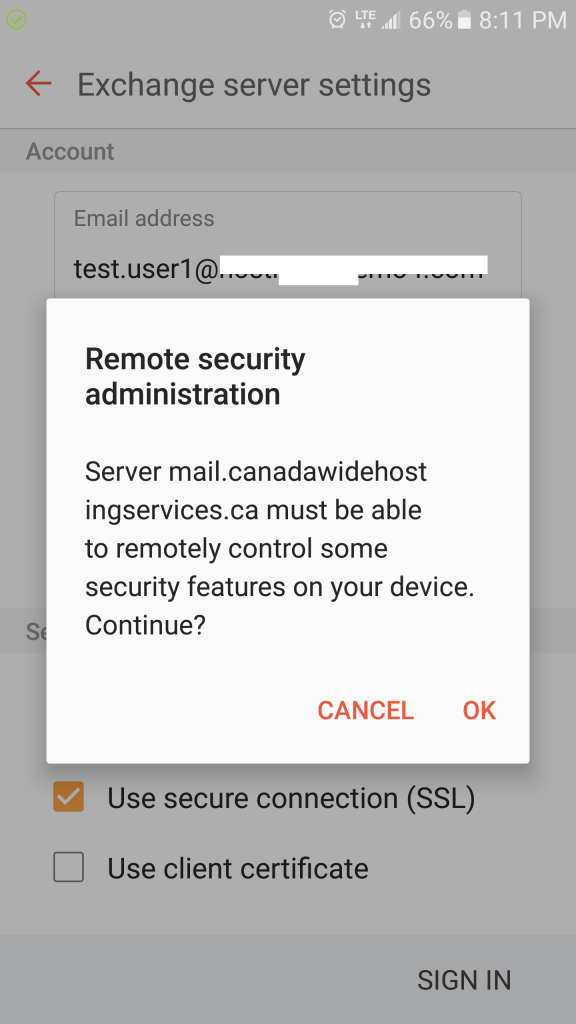 Select Activate to complete. Your email and content will synchronize slowly depending on the amount or options you selected, so please be patient.